I love thinking about plot ideas and idea starters for novels, short stories, and other fiction. I've already done lists of master plots and writing prompts for fantasy, romance, science fiction, mystery, and horror (or just plain spooky stories.) In the past couple of months, a few of my newsletter subscribers have requested YA plot ideas.
While many of my other writing prompts could be used for young adult novels, I created this list specifically with pre-teen and teen main characters in mind, but many of them would work for mainstream fiction or "women's fiction," too. Some of these are master plots, and some of them are ideas for plot points within a story. I've included a few love stories, ideas for YA dystopian novels, and ideas for thrillers.
If you write a short story, screenplay, or even a novel based on a plot idea from this list, it's not cheating. You'll make the story your own, anyway. Remember that you can change the genders or other details as you like.
Pin or bookmark the list now for future inspiration!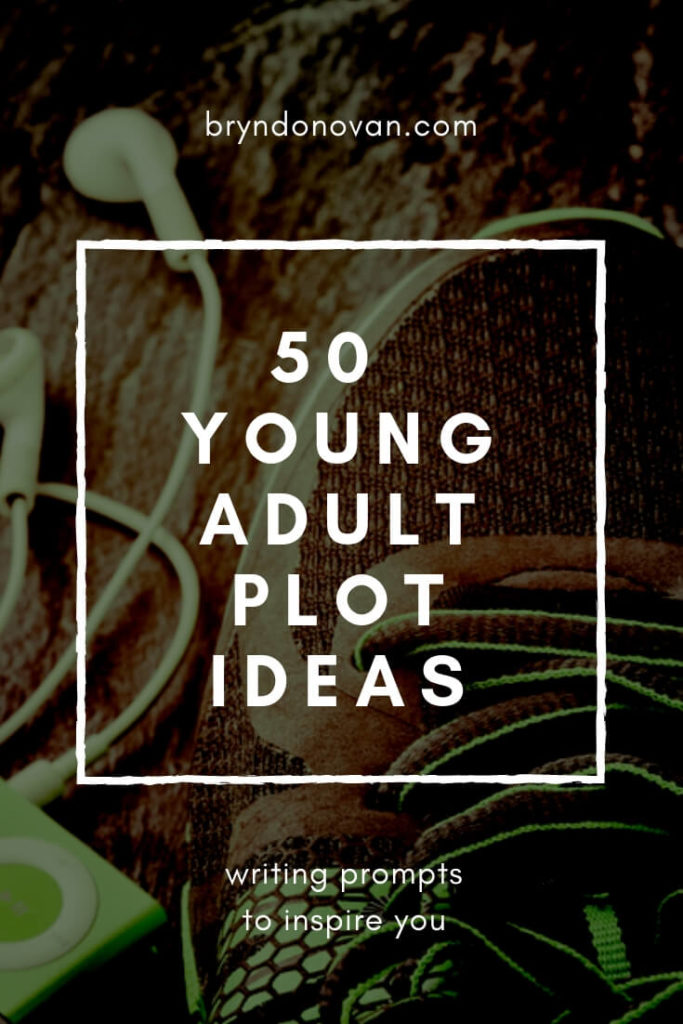 1. A boy pursues his list of wildly ambitious New Year's resolutions, with hilarious and touching results.
2. A girl on the swim team transforms into a part-time mermaid.
3. A group of "outsiders" become a clique that eventually excludes others.
4. A girl's favorite author plagiarizes her fanfiction.
5. A boy learns who believed his sister died finds out she's very much alive.
6. A teenager's best friend goes missing—and is widely believed to be the murderer of a family member.
7. Two teens begin to write a fantasy novel together and then cross over into the world they've created.
8. In a dystopian future, college admissions boards have access to video footage of students' entire lives.
9. A girl always hangs out at a particular little nook at the library. Then the same boy starts taking the space every day.
10. A boy learns something terrible about his parents.
11. In a modern-day Ferris Bueller's Day Off, three girls ditch class for a day filled with adventures.
12. A girl who loves cosplay begins taking on the personality of whatever character she's dressed up as.
13. A college student desperate for tuition money secretly works at two different full-time summer internships at once, two city blocks away from one another.
14. Anonymous notes in her locker lead her into a mystery.
15. Two teens from different social groups strike up a clandestine romance.
16. An adopted girl finds out she's one of four quadruplets and finds her other sisters.
17. A teen's private diary is shared without his consent on social media, and it goes viral.
18. A boy pretends he can foretell the future…and discovers he actually can.
19. A teen forms a unique connection with an animal.
20. A girl escapes a fundamentalist cult that's living off the grid.
21. In a world where all creative work is illegal unless commissioned by the government, teens meet to write and share poetry in secret.
22. A high school coach or teacher convinces his favorite students to cheat.
23. When a nerdy girl transfers to a new school, she completely changes her image.
24. The captain of the high school debate team does his best arguing outside of tournaments—and it gets him in trouble.
25. A teen makes a friend with someone who may or may not be an actual angel.
26. A girl tries to keep up with her schoolwork while adjusting to her newly discovered responsibilities as Queen of the Fairies.
27. A boy growing up in rough circumstances falls in love with cooking and dreams of becoming a chef.
28. A teen gives excellent advice in an anonymous advice column in the school newspaper, but is completely unable to follow the advice herself.
29. Two boys on rival basketball teams develop romantic feelings for one another.
30. A girl takes boxing lessons and gets the confidence to stand up for herself verbally, as well.
31. A quiet, studious boy has a secret, rebellious life at night.
32. Two girls carry out an elaborate act of revenge against two other girls.
33. In order to avoid his abusive father, a boy finds ways to avoid spending time at his own house.
34. A teenager is pressured to shoot a buck on his first deer hunt with an older relative, but he can't bring himself to do it.
35. A girl who wants to be a virgin until she gets married faces social pressure about her decision.
36. A teen gains the ability to take the form of any other person she chooses.
37. A girl's science fair project yields results that attract the government's attention.
38. A teen's suspicions about a teacher lead him to conduct a private investigation.
39. A girl struggles with the decision to tell authorities about what the star quarterback did.
40.  Soon after a boy was born, his father went missing. Now, a skeleton has been discovered in the basement of their former home.
41. A teen attempts to make his whole fractious extended family get along and have a nice Christmas for once in their lives.
42. A girl discovers a secret passageway in one of the office buildings she cleans at night, but nobody else seems to be able to access it.
43. A teen copes with both a hopeless crush on his best friend's older sister and a younger girl's crush on him.
44. A city kid deals with a move to a tiny farming community.
45. A boy's random acts of kindness prove contagious and lead to surprising results.
46. A girl whose mother is a hoarder attempts to have a normal life.
47. Two boys discover treasure in a local cave.
48.  Two families hiding from a repressive government live in a submarine.
49. A boy tries to escape the shadow of his more accomplished and more handsome older brother.
50. A girl dreads spending the summer with her grandparents…but it turns out to be the best summer of her life so far.
Would you like some more young adult plot ideas? Check out my book 5,000 Writing Prompts! It has 100 more young adult writing prompts in addition to the ones on this list, plus hundreds of other master plots by genre, dialogue and character prompts, and much more.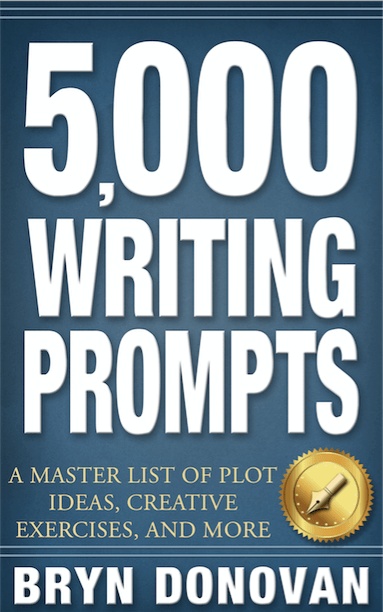 Have anything to say about the list? Want to chat about what you're working on or planning? Go ahead and share in the comments section! Thanks for reading, and happy writing!