Hey friends! I'm a little late getting this up today, but hopefully some of you will join me in the last WIP Wednesday of 2018!
For newbies, here's the deal: on the first Wednesday of every month, I post an excerpt of something in progress, and you do the same in the comments section. 500 words or less (I'll trim your excerpt if it goes long), nothing too sexy, and no links to works for sale (but links to fanfic sites or your blog are just fine.) We don't critique each other's work or make suggestions–we're usually sharing things that aren't ready for that–but encouraging words are welcome!
This is a snippet from book 3 in my paranormal romance trilogy that began with The Phoenix Codex. SPOILERS!
Sophie Karakov, who ran away from Manus Sancti, has been brought back to their headquarters.
A woman with long, dark hair approached Sophie. A Knight, probably, judging from her black tee shirt, camo pants, and work boots.
"Hi! I'm Cassie, Jonathan's girlfriend. He's told me all about—" She stopped and laughed. "Actually he's only told me like three things about you, but I love your power. Is that a weird thing to say?" It was, actually. And telling her that her former lover barely mentioned her wasn't exactly tactful. Sophie would've guessed it was an intentional dig if the woman hadn't been smiling so widely. "Anyway, it's so cool to meet you!"
So Jonathan had fallen in love with someone who was basically the human version of a golden retriever—exactly what he'd wanted her to be, and what she could never be. Why should it annoy her so much? She honestly didn't want Jonathan back. They were about as good of an idea together as a match and a gasoline spill.
But it must be nice to be able to get this far in life and still be so sloppy and sincere. She had learned to be otherwise, so long ago. At that age, if what Sophie had heard about American childhoods was correct, Cassie had been watching Disney princess movies and planning her first sleepover. Sleepovers had meant something very different for Sophie.
Her throat constricted. Why did her mind keep going back to that lately, after all these years? It was pointless, and stupid. She was getting too soft.
Everyone was looking at her. Right. She was supposed to say, something. "Hello," she said to Cassie. It was the best she could do, and she couldn't smile.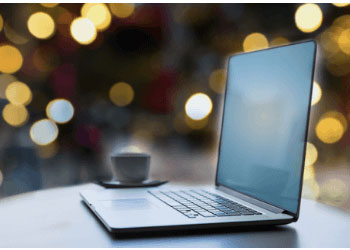 Please share yours below, if you feel so inclined! And for everyone who's shared their work this year–it's been such a privilege reading what you're creating, and I hope 2019 is your best writing year yet!