Why am I posting today about frugal and thrifty romance? Well, I'll tell you!
Last week, Mr. Donovan got laid off after 13 years with the same company. Neither of us knew it was coming. It certainly wasn't about performance: he's a great copywriter, copy editor, and proofreader, besides being literally the nicest person anyone has ever met.
I can't say I'm that worried. We're not only resourceful, but naturally lucky. When there's a big change in our lives, it always winds up working to our favor. I don't know why, but that's just the way it is.
Naturally, we're cutting way back on our spending. And that's what led to this list!
Everyone who knows this blog knows I love making lists. I started sharing the writing lists I made for myself, but I make them for other parts of my life, too. I hope this one be helpful for stay-at-home moms or dads or for anyone on a tight budget.
I have no problem with spending way less money, but I would have a problem with having less fun and romance. Fortunately, one doesn't have to lead to the other. Mr. Donovan is funny, smart, romantic, interesting, and kind, so just spending uninterrupted time with him is always going good.
I am working on my plans to make 2018 my Best Year Yet, and one of my resolutions is going to be to enjoy a romantic date every week with Mr. Donovan. So that's why I thought a list of 52 ideas would be helpful.
Here they are! Pin it now for ongoing romantic inspiration.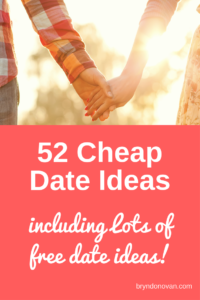 1. Take a long walk in a park or on a nature trail.
This is one of our favorite things in the world to do. In Kansas City, we might go to Powell Gardens, one of the nature preserves, the new park opening up next to us in the spring…there are a lot of options.
2. Go to a matinee movie.
3. Give each other massages. 
There are all kinds of instructional YouTube videos. Now, I'm going to be honest: there's a 100% chance that the "massage" portion of this date gives way to something else fairly quickly.
4. Holiday date: go look at Christmas lights.
5. Take in the view of the city.
In most cities, there are places you can go to take in the skyline. Here in Kansas City, there's the observation deck at City Hall. We keep meaning to go!
6. Play gin rummy.
We did this a lot when we were first married. Actually, right before we got engaged, we played a game at a café in Venice Beach. I told the waiter, "He won," and he said, "Looks like you both won." 🙂
7. Play Scrabble.
We're both writers. We both love words. So of course, we like playing this. And yet, we haven't played in years! We lost some of the tiles to our old game, and we need to get a new one.
8. Do a puzzle and listen to an audiobook together.
I feel like you're going to make fun of me for this one, but I would really enjoy it, so shut up. 🙂 Actually, I have the nicest regular blog readers in the entire world, so you probably won't make fun of me.
9. Go to cheap museums.
The beautiful, world-class Nelson-Atkins Museum of Art in Kansas City is free. (I believe the Hall family, the owners of Hallmark Cards and related companies, gives the museum a ton of money.) The Kemper Museum of Art, founded by the Kemper family? Also free! Of course, we'd never go without donating something. In other cities, even museums that aren't free often have free days.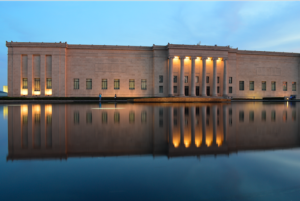 Most cities also have quirky, smaller museums that are very affordable. We have yet to visit the TWA Museum and the Kansas City Automotive Museum.
10. Take pictures of the sunrise or sunset.
This is one of my favorite ideas! Mr. Donovan has been into this lately, and it's so fun to try to find the perfect vantage points and the perfect times. Some sunrises and sunsets are prettier than others, but it's always great (and ridiculously romantic) to take the time and really be aware of nature.
Here's a picture I took recently at a little park I didn't even know existed until Mr. Donovan took me there. No filter.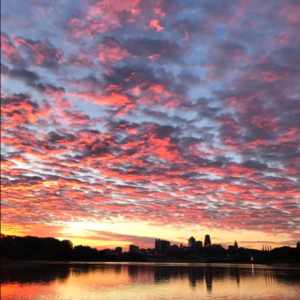 11. Take photographs of our city at night.
I think this would be really fun, too.
12. Grill outside and have dinner on our back patio, surrounded by candles and/or strings of lights.
We didn't do this last summer or early fall, even though I bought a string of outdoor lights! And I'm kicking myself about it now that it's too cold. You can bet we'll be doing this in the springtime.
13. Build a fire and roast hot dogs, and/or make s'mores.
We have a fire ring next to our back patio, and again, we haven't used it in a while.
14. Go to a drive-in and make out.
This is on my list of 101 life goals.
15. Go to a free lecture or movie at the library.
16. Go to a coffee shop together and hang out reading and writing.
This is another thing we did a lot of when we first met in grad school. Honestly, it's the way we fell in love…going to a café after class and talking about books and life.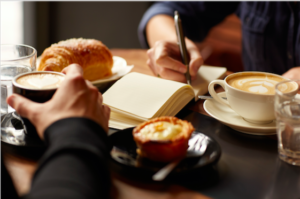 17. Go to a tea shop and try something new.
I've always been a coffee lover, but I'm getting more and more into tea.
18. Put a lock with our names on it on a "love locks" bridge.
No, we're not going to Paris. Didn't they stop doing it there, anyway? There are a lot of bridges in the U.S. where you can do this now, including the Old Red Bridge here in Kansas City.
19. Walk around downtown on a 'special' night.
In Kansas City, we have the 'First Friday' art gallery crawl, and most cities have similar things. Art fairs and other festivals are also a great time to do this. People-watching is part of the fun.
20. Go to a free outdoor concert or play.
In Kansas City, we have the Heart of America Shakespeare Festival. They're doing Much Ado About Nothing in 2018, which is perfect for summer. (I don't like the tragedies as much for outdoor summer fare. I love King Lear as much as the next person, but it's better suited for the winter, you know?) See what's available where you live!
21. Play arcade games like skee-ball or pinball.
If there's a place to do this in your town, it's probably not very expensive.
22. Go apple or berry picking.
23. Go to a farmer's market.
24. Make jam or other preserves together.
25. Sit under a tree and read romantic poetry to each other.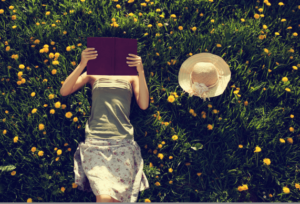 26. Lie in bed and read sexy stories to each other.
27. Go on a day trip.
I'd like to go to Saint Joseph, MO, take a picture on Lover's Lane, and check out their creepy cemetery.
28. Go on a romantic picnic.
29. Enjoy a ball game from the cheap seats.
Honestly, it's fun no matter where you're sitting.
30. Tour a historic home.
I've never been to the nearby Harry S. Truman Library and home, for instance.
31.  Make fondue and watch a movie at home.
We have a fondue pot, and we've only used it once!
32. Dress up, bring a tablecloth and candles to a fast-food restaurant and dine in style.
It's very silly, but I have always wanted to do this.
33. Go to a driving range and hit golf balls.
Unlike Mr. Donovan, I don't even know how to do this, so it would probably be very funny.
34. Play mini golf.
35. Go to a jazz club.
Kansas City has a few. For the price of a couple of drinks, you can take in a lot of music and atmosphere.
36. Take a free or cheap class or workshop.
37. Go ice skating.
Neither of us are good at this, because we've only done it a few times, but I like it.
38. Go birdwatching.
This is especially good during spring and fall migrations.
39. Tour a winery, brewery, or coffee roasting company.
A while back we took the tour of the Roasterie here in Kansas City, and we had the best time.
40. Make a great new playlist together.
Ooh, I love this idea. Both Mr. Donovan and I love discovering new music. We always borrow from each other's playlists, but it would be fun to make one together. I'd love hanging out and sampling new music for a few hours!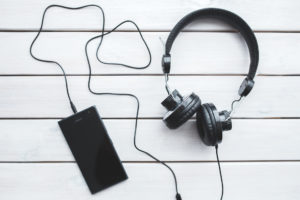 41. YouTube binge. 
Here's my idea: I find 3 – 5 videos on YouTube that I think Mr. Donovan might like. He does the same. Then we watch them together.
42. Go see fireworks on the 4th of July.
43. Go to a pumpkin patch or cider mill, buy pumpkins, and carve them before Halloween.
44. Try a guided meditation together.
We could go to a temple or spiritual center, and I actually bet they have things like this on YouTube, too.
45. Buy a cheap kite and fly it.
With some of these ideas, I'm second-guessing myself and thinking, "Wait, is that just for kids?" But then I think, no, kids don't get to hog all the fun.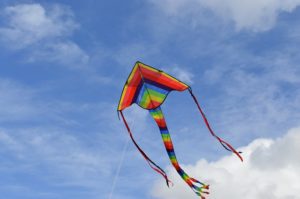 46. If we're lucky enough to get a lot of snow, make a snowman.
47. Play that sexy dice game.
Okay, this is definitely grown-up fun. Here's how it works. You assign one act for each roll of the dice, 2 – 12. Whatever you roll, you have to do that thing to your partner.
I have other ideas along these lines, but I guess I'm not going to share them. 🙂
48. Watch a foreign or artsy film at a library or museum. 
This is often cheap or free.
49. Watch a foreign film at home and make a popular dish from that country.
50. Bake cookies (or other things!) together and give them to friends.
This could be a holiday date, but it could be an any-time-of-the-year date, too.
51. Deliver May Day baskets. Ring the doorbell; run away and hide.
I did this as a kid and it is hilariously terrifying. Ahhhh. What if they catch me giving them flowers?! And also very fun. Actually, you could do the same thing with flowers, candy, or whatever, any day of the year.
52. At the end of a year, collaborate together on a slideshow set to music to capture all the best moments.
Do you have any thoughts about frugality, romance, or both? Let me know in the comments! Thanks for reading, and have a great weekend!