Hi, friends! Today, I'm tackling a question a couple of readers have asked me lately:
How can I get better at description?
This is a great question!
First of all, I'll talk about why descriptive writing is important. It's not only to make sure your novel is actually a full-length novel and not a novella, although some people who come to me and say, "Help! My novel is too short!" do have trouble with description. Description serves a few different functions in the story.
Description helps people get lost in a different world.
One of the reasons we love reading so much is that we enjoy the escape. If we're going through a difficult or boring time in our lives, it can be nice to slip away to a whole other place…whether it's a charming small town, an luxurious mansion, a foreign city, or a hostile planet.
Good description helps transport readers to other settings. It stimulates their thinking, so their imaginations fill in some of the details.
Description helps people make a strong connection to the characters. 
If readers can envision a character in their heads, that character becomes more real to them, which is why physical descriptions are important. And if readers know about a character's facial expressions, body language, and physical reactions, they develop more empathy for that character. Sometimes, the character almost feels like a friend.
Description gets people involved in the events of the story.
Whether your scene is an epic battle or a child's dance recital, good description will keep the reader engaged.
That's why descriptive writing matters, and that's why I suggest keeping a description journal.
This is something I've just starting doing myself. A writer can always get better at description, and I think it's a good way to keep my creative juices flowing.
You can get a designated notebook or journal. There's almost nothing more fun for me as a writer to pick out a new journal, and just the act of doing that can set your intentions of becoming better at description.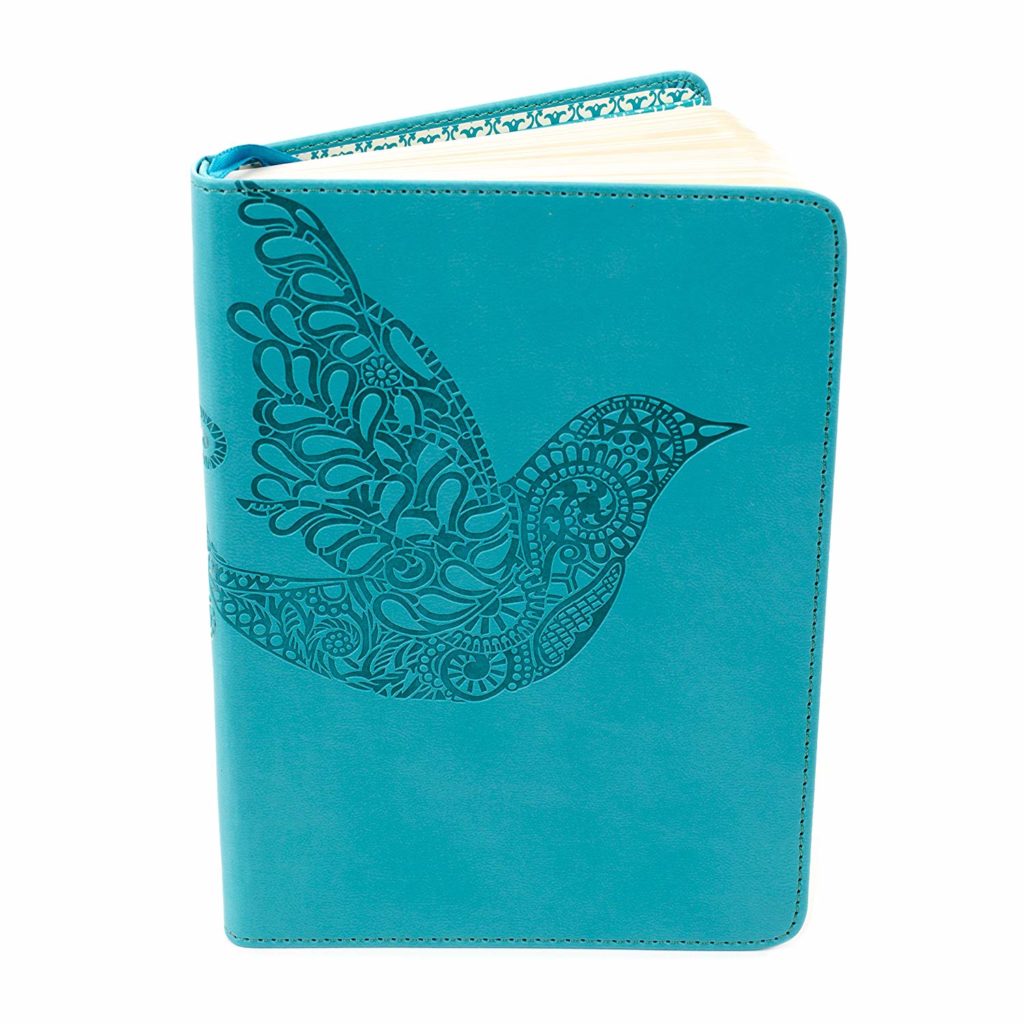 However, you can also use a designated section in a planner, if you use one, or a note-taking app on your phone. You want something that you can have with you most of the time.
What Do You Write In a Description Journal?
Here are a few exercises!
Describe your surroundings.
Whenever you've got a few minutes to kill–in the waiting room at the dentist's office, in a classroom, at the bus stop, wherever–describe your setting: what you see, what you hear, and even sensations such as uncomfortable seats or chilly air. Include smells, too. (As a bonus, if you sometimes struggle with anxiety, you may find this exercise to be calming and grounding.)
If you're feeling more adventurous, go to new places–a trail in the woods, a historic home that's open for tours, a small business, a cemetery, or anywhere you like–and describe them.
Practice makes perfect, and describing real-life settings will help you when you need to write a description of a setting in your story.
Describe TV characters.
Listen, if you stare at people and write in your journal, it may make them uncomfortable. So if you're going to describe real-life people you see in public, you need to be sneaky about it.
Characters on TV is don't mind if you stare at them. Choose characters of different ages, with very different looks and styles. (You can also get some help with physical descriptions right here.)
Copy great descriptions in books.
You've probably heard before that writers need to read a lot, and that's true. When you come across a great description in a book–it could be a setting, a character, a fight, a group activity–copy down a paragraph or two into your journal. Obviously, you're never going to steal from another writer. But copying passages down in your journal will give you a good sense of how description is done and expand your ability as a writer.
You can probably think of other ways to use a description journal as well, but this is a good start! And honestly, if you've had writer's block lately, or if you haven't written in months — or years — this is a great way to get back in the game again.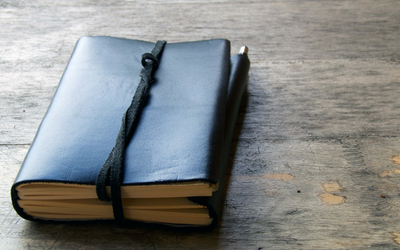 Do you have any advice for becoming better at descriptive writing? Is it something that comes naturally to you, or do you have to work at it? Tell us about it in the comments! I always learn so much from the comment section.
Thank you for reading, and happy writing!