All writing genres have their own quirks, and the romance genre probably has more than most. I was thinking about things that a lot of romance writers have in common, and I thought it would be fun to share.
If you're a romance writer, see if any of these sound familiar!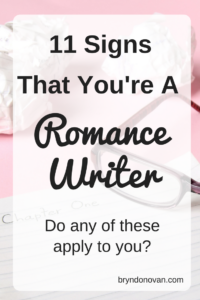 1. You point out that some things are not real romance.
No happy ending?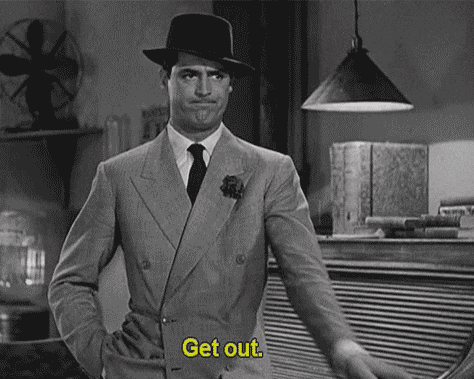 2. Your vacation plans: RWA conference.

An organization called Romance Writers of America holds a national conference every year, and it's a big deal.
3. You use a lot of acronyms.
"I'm almost done with this PNR WIP and I'm still not sure if it's going to have a HEA or a HFN, and I need to figure it out before I go to RWA."
4. You can't stand inaccuracies in historical dramas.
Nobody wants to watch them with you, because you keep saying things like, "Oh my God, they did not wear dresses like that, and don't even get me started on the hair."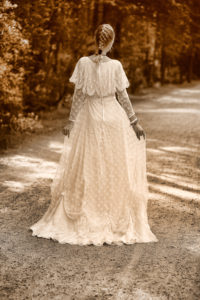 5. You don't even care any more if people say romance novels aren't "real books."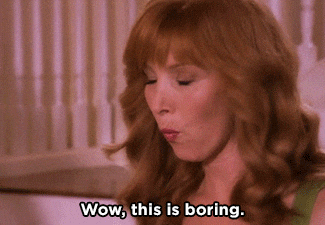 You used to get mad, but you've heard it so often that now you're immune.
6. You spend a lot of time thinking about whether your characters kiss too soon, or not soon enough.
Or about when they should say "I love you," or consummate their relationship. Timing is a tricky thing.
7. You have a lot of saved pictures to help remind you that you should be writing.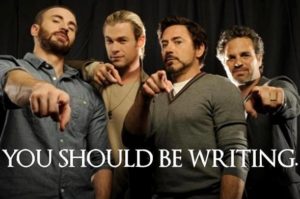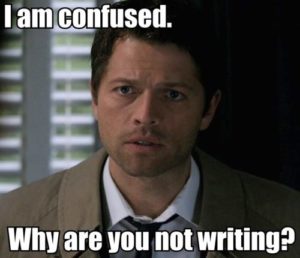 8. You would think nothing of having three or four pen names.
"I use Victoria Cresswell for historical romance, and I think I'm going to use Allie Hayes for young adult romance and Elara Nyx for my space opera romance trilogy."
9. You've gotten at least one one-star review because your romance novel had sex scenes in it…
Or you've gotten a one-star review because your romance novel didn't have sex scenes in it.
10. Some male models on covers are so familiar to you, they almost seem like friends.
Oh hi, Jason! Good to see you again.
11. You cheer on other romance writers… and you get advice from them, too.
Romance writers may be more supportive of one another than any other kind of writer. I think it's one of the reasons the genre does so well. Most romance writers are happy to share their secrets to success.
If you're a romance writer, what did I leave out? I bet you can think of a lot more! And if you work in another genre, what are some quirks that go along with that? Let us know in the comments. Thanks for stopping by!