Hey, everyone! Some of my most popular posts of all time are about master plots, and since NaNoWriMo is coming up in a few weeks, I thought I'd do another list of ideas for stories!
These are so simplified that that they're really just idea starters for novels. It's easy to take them in a whole new direction, in any setting or time period you like. In some cases I've taken liberties with the description to make them more general, and they're often just a part of the plot of the novel.
It's absolutely fine to take plot inspiration from another work. The award-winning novel On Beauty by Zadie Smith was loosely based on E.M. Forster's Edwardian-era novel Howard's End. The delightful 1990s movie Clueless was a contemporary adaptation of Jane Austen's Emma. Austen's Pride and Prejudice was a huge inspiration for Helen Fielding's Bridget Jones's Diary, a book which I think is underrated in terms of literary quality, probably because it's such a fun read.
It took a while to put this together, but it was really fun, because some of these are my very favorite books. Here's the list, and you might want to bookmark it or pin it to Pinterest for future inspiration!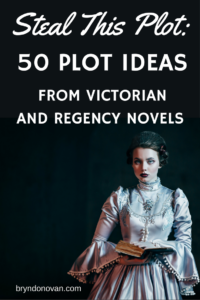 A man who was framed for a crime he didn't commit escapes prison, makes a fortune in another country, and returns in disguise to get vengeance on his enemies. (Count of Monte Cristo, Alexander Dumas.)
An orphan boy falls in love with his foster sister. As an adult, he's still obsessed with her even though she's married to somebody else. (Wuthering Heights, Emily Brontë.)
Members of a club decide to each travel to a different place and then report what they learn back to the group. (The Pickwick Papers, Charles Dickens.)
A rich man proposes to a young employee of his only to learn that she's already secretly married to his son. (Vanity Fair, William Thackeray.)
A man searching for a sea monster meets a guy with a fantastic submarine and they explore the ocean depths together. (Twenty Thousand Leagues Under the Sea, Jules Verne.)
A guy falls in love with a woman who spurns him. Later, he gets a job and then realizes she owns the business. (Far From the Madding Crowd, Thomas Hardy.)
In the future, humankind has evolved into two separate species. (The Time Machine, H.G. Wells.)
A woman who's new in town believes the owner of a local business is unfair to his employees, but later she falls in love with him. (North and South, Elizabeth Gaskell.) (There is a fantastic miniseries of this one!)
A young man steals money from her father in order to leave the country and elope with her boyfriend against her father's wishes, but then her fiancé gambles the money away. (The Way We Live Now, Anthony Trollope.)
A man is found dead in a room with a word written in blood on the wall, but there are no wounds on the corpse. (A Study in Scarlet, Arthur Conan Doyle. This is the first of the Sherlock Holmes stories, when he and John Watson are just becoming friends.)
A man believes a woman he loves is having an affair, but she's actually meeting with her brother. (The Tenant of Wildfell Hall, Anne Brontë.)
A man arranges for the abduction of his recently orphaned teenage nephew because the kid is the rightful heir to a family estate. (Kidnapped, Robert Louis Stevenson.)
A poor child falls asleep in a stream and becomes a magical water creature. (The Water Babies, Charles Kingsley. When I was a kid, this book blew my mind.)
A woman refuses two marriage proposals from good guys and marries a foreigner who winds up being mean to her. Much later, one of her former suitors takes an interest in her daughter, while the other one tells her he's still interested in her. (Portrait of a Lady, Henry James.)
A boy fakes his own death, runs away from home, and teams up with another runaway for adventure. (Huckleberry Finn, Mark Twain.)
A mistreated animal comes into a better situation. (Black Beauty, Anna Sewell.)
On his deathbed, a father leaves his son a mysterious artifact with an equally mysterious message inside. (Little Dorrit, Charles Dickens.)
A young man falls in love with the girl next door, but she rejects him because she sees him as a brother. Later, when he's on vacation, he crosses paths with the girl's sister, and those two fall in love. (Little Women, Louisa May Alcott.)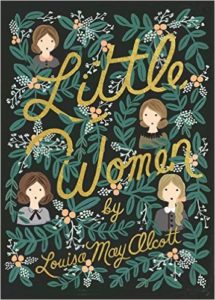 A cynical slacker redeems himself by trading places with a great guy who's been imprisoned and dying in his place. (A Tale of Two Cities, Charles Dickens. Sydney Carton is one of my literary crushes.)
A rich man runs over and kills a poor child in the street, but he shows no remorse. Later, he is murdered in his bed. (Also A Tale of Two Cities, Charles Dickens.)
A woman is caught in a love triangle between her fiancé and her fiancé's father. (The Brothers Karamazov, Fyodor Dostoyevsky.)
A man desperately seeks money to pay what he owes to his fiancée so that he can leave her and run off with the woman he really loves. He then finds out that the woman he really loves has taken up with a former boyfriend again. (Also The Brothers Karamazov, Fyodor Dostoyevsky.)
A person never ages due to a sinister spell. (The Picture of Dorian Gray, Oscar Wilde.)
A girl follows an animal guide to a strange new world. (Alice in Wonderland, Lewis Carroll.)
Facing the facts of his mortality, his unpopularity, and his worthless existence, a man makes a drastic change for the better. (A Christmas Carol, Charles Dickens.)
A man forgives his wife and his wife's lover for having an affair. His wife's lover is so embarrassed he attempts suicide, but fails. The adulterers then run away together. (Anna Karenina, Leo Tolstoy.)
A young woman teaching at a school abroad develops relationships with both the schoolmaster and a rich doctor. (Villette, Charlotte Brontë.)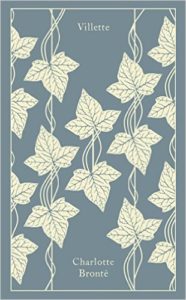 A respectable man has a secret and horrible past: he sold his wife and baby daughter. (The Mayor of Casterbridge, Thomas Hardy.)
A bitter old man gets robbed and becomes the foster father for a little girl. (Silas Marner, George Eliot.)
A woman marries an old man who has no interest in her, but becomes friends with an interesting guy her own age. When the woman's elderly husband dies, he leaves a note in his will that she can't inherit anything if she marries the younger guy she's friends with. (Middlemarch, George Eliot.)
A woman only realizes she's in love with her good friend after another woman falls in love with him. (Emma, Jane Austen.)
Nobody knows that this beautiful young bride faked her own death, abandoned her child, and assumed a new identity in order to find a wealthy husband. (Lady Audley's Secret, Mary Elizabeth Braddon.)
Aliens attack a country on planet Earth and crush its human army, but then they all die of some alien disease. (The War of the Worlds, H.G. Wells.)
An orphan becomes a criminal's apprentice. (Oliver Twist, Charles Dickens.)
A woman gets news that the man she was once in love with has gotten married to girlfriend. Later, she learns she was mistaken – the man's girlfriend dumped him to marry his brother instead. (Sense and Sensibility, Jane Austen.)
A young woman is heartbroken when the dashing and charming man she loves ignores her and then breaks up with her. After she recovers from a dangerous illness, she receives attentions from a man who's loved her all along. (Also Sense and Sensibility, Jane Austen.)
After discovering that his grandmother was a fairy, a young man's room turns into an enchanted wood in Fairy Land. (Phantasies, a Faerie Romance for Men and Women, by George McDonald.)
The statue of a woman comes alive. She runs away, and man searches for her. (Also Phantastes, a Faerie Romance for Men and Women, by George McDonald.)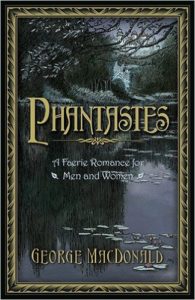 A woman is punished and ostracized for adultery while her husband, in disguise, seeks revenge on her lover. (The Scarlet Letter, Nathaniel Hawthorne.)
In a remote location, a scientist creates grotesque human hybrids. (The Island of Dr. Moreau, H.G. Wells.)
A young man manages to pick fights with three different guys in one afternoon, but they all wind up being friends. (The Three Musketeers, Alexander Dumas.)
A young man impersonating someone else has a romantic rendezvous with a rich woman. In doing so, he learns a secret about her that leads her to try to get him killed. (Also The Three Musketeers, Alexander Dumas.)
A man makes a large bet with his friends that he can travel a large distance in a short time frame. (Around the World in Eighty Days, Jules Verne.)
A mild-mannered teacher at a school snaps and beats up an abusive headmaster. (The Life and Adventures of Nicholas Nickleby, Charles Dickens.)
A man is in love with a woman who's marrying some rich and selfish old man who's offered to pay off her father's debt in return. (Also The Life and Adventures of Nicholas Nickleby, Charles Dickens.)
A young woman falls in love with her employer only to learn that he's married to a woman he keeps locked up. (Jane Eyre, Charlotte Brontë.)
A man falls in love with a woman, but she's pretty mad at him because she found out he talked another guy into breaking up with her sister. (Pride and Prejudice, Jane Austen.)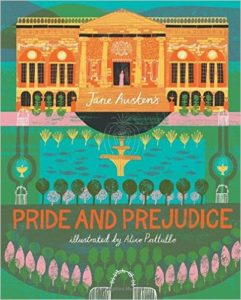 A mischievous boy develops a huge crush on a girl at school, but he keeps messing things up with her. (The Adventures of Tom Sawyer, Mark Twain.)
A boy secretly witnesses a murder and is scared to tell anyone, even when the wrong man is blamed for it. (Also The Adventures of Tom Sawyer, Mark Twain.)
A relentlessly cheerful man's good nature is tested when he moves to a dangerous and difficult new place. (Martin Chuzzlewit, Charles Dickens.)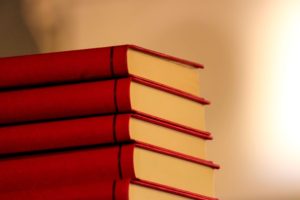 I hope this was helpful for you, and if you want more plot ideas and inspiration, check out Master Lists for Writers, if you don't have it already! Whether you're doing NaNoWriMo or you're just writing at a pace more suited to a sensible human being, I wish you the best. Thanks for visiting the blog, and happy writing!