Over the summer, I got out of the habit of writing posts about what I was reading, probably because I wasn't reading as much as I should've been. But the summer is winding down, and even though it's been many, many years since I was in school as a teacher or a student, I have that "beginning of fall semester" feeling when you're ready to read a lot and learn new things. I wonder if other people get that feeling around this time of year, too?
Anyway, here are books I enjoyed recently!
Seeker, Arwen Elys Dayton.
If you liked The Hunger Games but you thought they were, you know, not brutal enough, Seeker is for you! Okay, this YA scifi/fantasy is not that similar to Suzanne Collins, although it apparently is going to be a movie, and I'm looking forward to that. It takes place in a highly original world with innovative weapons, and it would be spectacular on film.
One long sequence involving one of the young men, Shinobu, was so brilliant and entertaining that I had to re-read it. And I would recommend Seeker to writers just based on the fact that it was one of the most well-developed and sympathetic cruel villains I've ever read.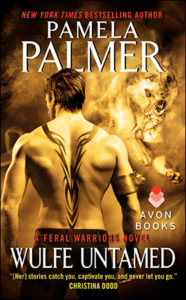 I'm not surprised this one has 100 reviews on Amazon and an average of 5 stars. Although I write paranormal romance, I sometimes struggle to find PNR books that I really love. And then when I do, I'm so happy. There were a few things in this world that I would've changed if it were up to me, but Wulfe is my kind of romantic hero — not a "bad boy" but a good man — and the unapologetically high level of emotion in this shapeshifter story makes it just my kind of drug.
Although this is book 8 in the Feral Warriors series, it's the first one I've read — I'm always jumping into a series late in the game. I'm going to read the rest of them!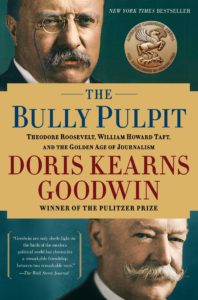 I always had a high opinion of Theodore Roosevelt, and I finished this book with an even greater appreciation for his drive, his political skill, and his intellectual and physical energy. However, I learned he could also be a spiteful and egotistical jerk, and his love of war for war's sake revolted me. William Taft, on the other hand, emerged as a deeply sympathetic (and surprisingly feminist) character, much better suited for his dream job of Supreme Court justice than for the presidency. His wife Nellie was a force of nature who, in another era, probably would've been the better POTUS of the two. The Tafts were crazy about one another, and it seemed like after she became ill, he lost his way. The most impressive person in this whole book, however, is the writer Ida Tarbell, whom I'd read about before.
This was a long and detailed book that left me with as much knowledge of the 1912 U.S. presidential campaign as I have of the 2016 one — and since I'm pretty politically engaged, that's saying a lot. It's interesting to note how little some issues and dynamics change, and how much others do.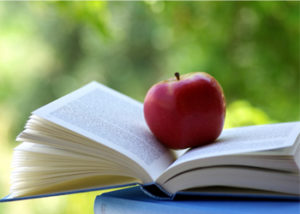 Have you been reading a lot, or are you looking forward to more reading this fall? Have you come across any good books lately? Let me know in the comments! Have a great week!