I have a new book coming out soon under my real name, and I had to give the website and marketing folks an author photo. I knew I needed an updated and better photo for my blog, too, so for the first time, I made an appointment with a professional photographer for headshots. That inspired me to write a little bit about this topic here.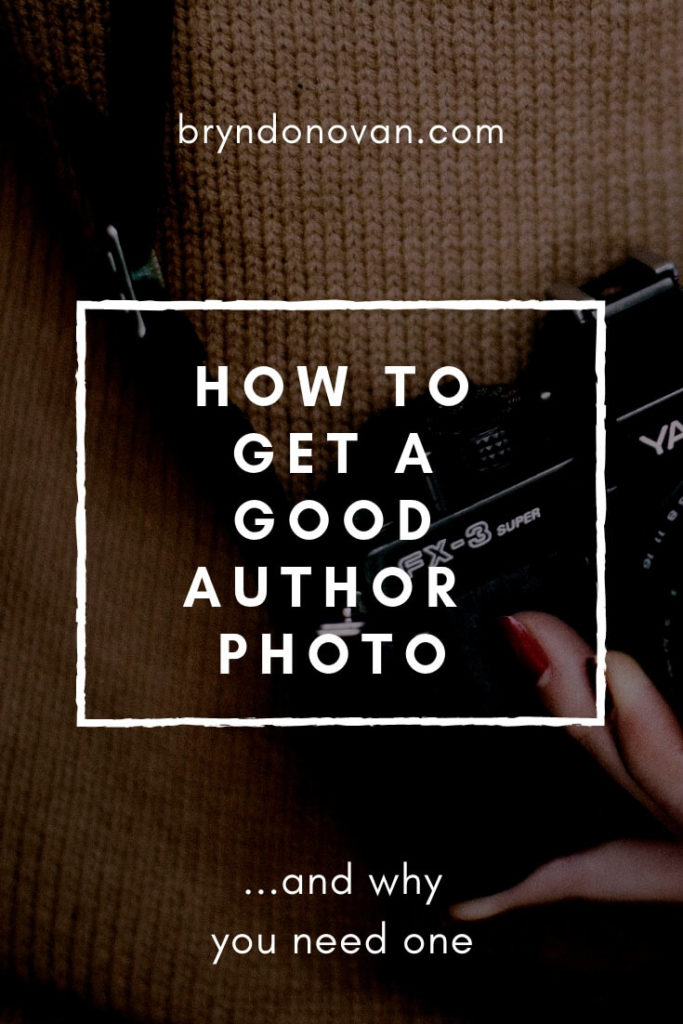 The Benefits of Having An Author or Blogger Headshot
You can create an Amazon author page, a Facebook author page, or a blog without using a picture of yourself. If your readers can see you, though, it's a lot easier for them to make a connection with you.
In my experience, people you interact with online tend to behave a little better if they see you're a real, flesh-and-blood person. And using some element of your real self — your name, your photo, or both — can remind you to be kind and mature in your own online interactions as well.
Don't Be Shy
It's easy for writers to feel self-conscious about our looks. Most of us are much more critical of our own appearance than we are about other people's appearances.
If you think about some of your favorite authors, though, chances are they don't look like movie stars, and that doesn't keep you from liking them.
There's a tendency to think, "Oh, I'll get an author photo once I lose some weight," or, "I'll do it once I can afford to get a makeover." Listen, if your appearance changes, you can always update your photo later, but you are just fine, right now.
You're a creative, unique human being. You're perfect. Let people connect with you.
Professional or Non-Professional?
Don't let self-consciousness keep you from seeing a professional photographer if you can afford it. For my recent headshots, I hired a photographer who was in the neighborhood. But since I live right next door to Hollywood now, his online portfolio was filled with gorgeous actresses and models. I found it intimidating. But he couldn't have been nicer, and I was thrilled with the final results. A professional photographer knows how to make you look good.
That being said, professional photos are a luxury, and they're not at all necessary. Most authors don't use professional headshots. If you get your mom, spouse, or bestie to snap a bunch of pictures of you, and you choose the best one, you'll probably have a great author photo.
Just A Few Tips For Your Photo
Here are just a few things to keep in mind for your author photo, no matter who's taking it.
Keep your wardrobe simple.
I was told this for a TV appearance as well. Busy patterns are distracting. If you're wondering what to wear, solid colors are often better. Don't get too gimmicky–it won't come off as professional.
Consider your background.
A simple background like a plain wall is great. A green background of grass and trees, such as a park, can look wonderful. I've seen some nice author photos with bookshelves in the background, too.
Consider natural morning light.
The photos I've liked best of myself have been taken outdoors in the morning. The professional photographer who took my recent headshot insisted on it.
Drop your chin.
I got this advice both from a friend of mine who's a model, and from the photographer I worked with. Most of us tend to just our chin at the camera, and it often looks better to drop the chin a little lower.
Smile…unless it's really not "you."
Usually, a smile–or at least a hint of one–is going to help people connect with you. But if you don't smile a lot in general, a smile in your photo might feel fake to you. And if you write very serious literary fiction, horror, dark paranormal, or so on, you might choose to go less smiley.
Here's how I got the expression in my new blog profile picture. On the drive to the location — an empty parking garage– the photographer had been telling me about his upbringing in Georgia (the country, not the state) and how he got into photography. Once he was taking pictures of me, he said, "I love your expression when you're listening. Look at me like you're still listening to me tell stories about my past."
Use apps, if you want to.
If you want to touch up your smartphone photo just a little bit, here are a couple of options.
You can use Facetune to whiten your teeth, smooth out wrinkles a little, or lighten dark circles under your eyes.
You can use Line Camera for a flattering filter.
With touchups and filters, I don't like to go overboard–I wind up looking plastic. For instance, with Line Camera, I might use a filter at 10% or 20%, but not at 100%. That's just me, though. It's your picture.
Consider crowdsourcing your choice.
I didn't really do this, but I've seen authors and bloggers use their Facebook author pages, Twitter accounts, or blogs to share two or three different photos and have people vote on their favorite. For some reason, people love to share their opinions on this, so it's a great way to get people to engage with you.
What If You're Writing Under a Secret Pen Name?
Bloggers and authors can have all kinds of reasons for using a pseudonym. It's fine as long as authors don't use it to edge out writers who are already marginalized (e.g., a white writer pretending to be black to market their African-American romance), and as long as authors don't create close relationships based on a false identity.
When you're writing under a secret pen name, you may have to get creative with an author photo. You could hire someone at Fiverr to create a loose illustration of you. You could also use a photo focusing on your hands. They could be typing on a keyboard, holding a book, or holding a coffee cup–whatever feels right to you. You'll miss out on some of the personal connection readers will feel with a headshot, but you won't be misleading anyone.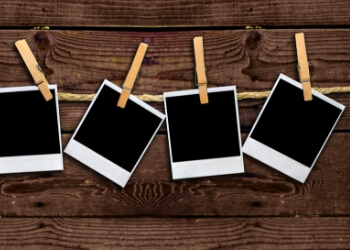 How do you feel about author photos — or getting your picture taken in general? Do you have any advice for others? Let us know below! And by the way, you look amazing today!