One of my readers requested this post! I was happy to do it, because winter and the holidays bring great inspiration to me. These could be used for fiction, journaling, or just about any other creative writing. And I'm keeping them G-rated in case any teachers want to use them!
If you've had a busy autumn or a tumultuous year, but you have a Christmas break, that's a great time to get back into a writing habit again. And if you're an introvert and visiting people and attending events at the holidays tires you, you might like retreating for an hour or two to work on a short story, poem, or novel.
Write about any of the following! Although these are fiction prompts, some of them could be adapted to autobiographical prompts for essays, journaling, or memoir writing as well.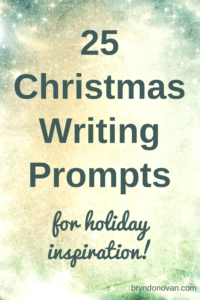 Two people who are secretly romantically interested in one another. They agree to share Christmas dinner together, just as friends, because a family holiday isn't going to happen and all of their other friends are already busy.
Someone doesn't have anyone to spend Christmas with.
A person is on a difficult quest to find or make a particular gift for someone else.
A Christmas card arrives in the mail fifty years after it was delivered.
The Christmas ornament is supposedly enchanted.
Someone has just became fabulously wealthy and is picking out gifts for their family.
Someone is transported to a Christmas in a past century.
To impress her, he learns all of the words to her favorite Christmas carol. And he doesn't even like carols. Or Christmas. Or singing.
Someone embarrasses herself at a Christmas party.
Write a scene inspired by the image of a boat decked out in Christmas lights.
Notes and gifts from a "Secret Santa" take a strange turn.
After the blizzard hits, they're stuck together for a while, and they have to stay warm.
A single person reacts to getting Christmas cards from married couples with pictures of them with their smiling children.
Two strangers wind up participating in a holiday activity together.
Someone has been cutting down and stealing trees from the Christmas tree farm.
Someone resorts to desperate measures to get home for Christmas.
Write about the worst present your character ever got.
They're putting up a Christmas tree at the hospital.
Write about someone who's determined to make amends at Christmas.
Write a scene that incorporates the smells of Christmas.
Someone receives a gift wrapped in newspaper and duct tape.
At the castle, Christmas is very different from what she's used to.
He and his very pregnant wife can't find a hotel room right before Christmas.
Okay, he's not Santa, but he did have a very good reason for breaking into the house.
What's a reindeer doing in this part of town?
I hope you enjoyed the list! If you want more writing inspiration…like 450 pages' worth…check out my book 5,000 Writing Prompts! It's full of master plots in many genres, creative exercises, and more.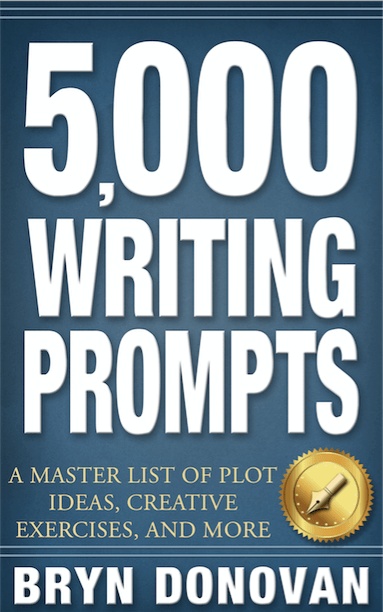 Thanks for stopping by, and happy writing!