Hey, welcome to another WIP Wednesday! On the first Wednesday of every month, I share an excerpt of what I'm working on, and I invite you to do the same in the comments. We don't mind if it's rough. If you're a regular (YAY, thank you for being a regular!!), you know the drill, but if you're new, here are the guidelines!
1. You can share anywhere from a paragraph up to a couple of pages. It's also fine just to share some comments about how your writing is going… or not going, as the case may be. We just like hearing from you!
2. Don't critique other people's writing — even if you have the best of intentions. This is a space for work that may not be ready for a critique yet. Sharing a kind word or even a "thanks!", on the other hand, is not only encouraged, but also good karma for you as a writer.
3. Minors read this blog. Your excerpt can be rated G, PG, or PG-13, but not R.
4. Feel free to link to your blog or another website that features more of your work! Please don't share an excerpt of your already published work, however. This is "WIP Wednesday," not "Part-of-a-Thing-I-Already-Published Wednesday" (though I'm thinking about setting up posts like that, now and again — what do you think of the idea?)
Okay, let's get rolling!
I'm writing book two and book three of my trilogy more or less concurrently. I feel like I should focus on book two first, but my imagination has other ideas!
This one does have a mild trigger warning for suicide. My character, Dominic (Nic) Joe, shot and killed his brother in arms while under the influence of a demonic spell. For days, Nic's been in despair over killing his friend. After the memorial service, he asks to speak to his commander, because he doesn't think he can resist his suicidal thoughts much longer.
The Russian transliterations may not be correct — I still need to find an expert for that. If you are one, let me know!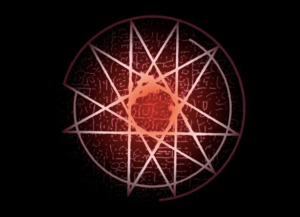 Nic had never thought much about his drop code before. It was only a fail safe. An easy way to stop his own heart, in case he was interrogated and about to break.
Now, he could hardly think about anything else. The words repeated in his head, daring him to speak them out loud. V trave, na l'du, v snagu… In the grass, on the ice, in the snow… Volk vsegda budet rasstrelyan. A wolf will always be shot.
As soon as they were out of earshot of the others, Capitán Renaud asked, "What do you want, Joe?"
"Sir, I can't continue as a Knight."
Capitán regarded him steadily. "Kazokov is a terrible loss. But he's not the first to die by friendly fire."
"But I…" He burned with shame. It would be so much easier to die than admit this. "My drop code has to be deactivated. And I can't have a gun." Would Capitán understand what he was saying? "I know forsaking my vows means a prison sentence." He'd pay for what he'd done, while getting away from those he'd hurt and disappointed.
Capitán folded his arms and looked away, pondering this. "We can deactivate it for a short time. You're not breaking your vows. I'm reassigning you."
Nic blinked. He hadn't considered this possibility. It was better than he deserved. If he could overcome his suicidal urges, he could contribute in some more ordinary way, posing no danger to his own. Maybe he could be sent to a faraway guarída, like Tangiers or Shanghai.
"Did you know that Rafaela Bravo in Sao Paolo is retiring as mission runner?"
"Yes." He'd never worked with Gabi Bravo's mother, but people loved her.
"I'm sending Török to Sao Paolo in a few weeks' time. You'll take Török's place here in London."
No, this was crazy. He'd expected to fulfill some less visible role—building maintenance, or ordering supplies. A mission runner had to make the right calls on the fly. "I'm not right for the job."
"Not yours to judge."
He did know, more than ever, how badly and how easily things could go wrong. But wouldn't the Knights dread working with him? They'd been supportive in the past week, saying variations of I could've made the same mistake, but it was easy to say those things when you didn't have to trust someone.
At least Nic wouldn't have a gun, and wouldn't accidentally shoot the wrong person. And as daunting as the prospect was, part of him was still absurdly grateful. His leader still had a high opinion of his competence and worth, even if he didn't. It made the voice in his head that kept repeating his drop code fall silent.
Capitán drew closer to him. "Keep my Knights safe."
Simon's pale dead face, his unseeing wide eyes, filled Nic's mind again. He swallowed down a fresh wave of guilt and grief. "Yes, sir."
"All of them." His gaze bored into Nic. "Your life is still pledged to us. It's not yours to take. You understand?"
Even in his misery, having his commander speak those words over him was a benefit. It gave him a thread to hang onto. "Obedezco."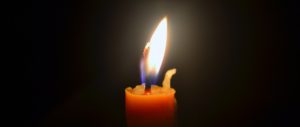 Incidentally, Nic's drop code is from a poem by one of my favorite poets, Anna Akhmatova, whose work is in the public domain. I didn't want to take credit.
I'll share something more light-hearted next time, maybe!
Have you got something to share today? Or do you have have something to say? Go ahead in the comments section below! Thanks for reading, and happy writing!