Hi friends! It's the first Wednesday of the month, which means it's time to share a little of your work in progress (IF you want to!)
Remember, it's absolutely fine if it's rough. Mine always are! Although encouraging comments are welcome, this is just for sharing and not for group critique.
In March, I made great progress on book two of my paranormal romance trilogy. My heroine, Val, is an empath. Tristan, her friend from childhood, is a warrior in the same secret society, but as a result of a magical battle, he can't remember anything about his life. I am having trouble finding segments that aren't huge spoilers, but I'll go with this scene, where he's talked her into dancing at a party.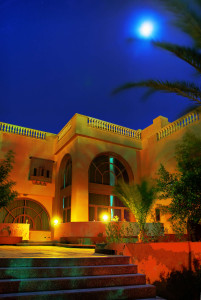 "I haven't done this for a while," I told him. "But you showed me how in Cairo."
He perked up, the way he always did when I talked about our shared past. I added, "I was just a kid." I had been a teenager, actually, old enough to love being in his arms.
He didn't say anything. It wasn't like him to be quiet, and I looked up to find him studying my face with a slight frown. "What," I said.
"I can't sense things like you do, but I know you like me."
My face heated. What could I say? I couldn't exactly deny it. He asked, "So what is it, you've got a boyfriend? A girlfriend?"
"No. It's hard for empaths to form relationships like that." Some of them did, though. Two empaths in Paris had been married to one another for a few decades. It was ridiculously romantic, but not many people got that lucky.
"Why is it hard?" Tristan asked.
This, at least, was easy to discuss. "We're really emotional, for one thing. We cry all the time. Nobody likes that."
"Well yeah, it makes people worry about you," Tristan said. "But—"
"No," I interrupted him. "It disgusts people." My bitterness bled through in my voice. I knew this from experience. As a child and a teenager, I had struggled to keep friends.
"That can't be true of everyone," Tristan said, his voice quiet.
I was being childish now, holding onto these wounds. "Most adults are better. I had to officiate Cassie's initiation, just the other week. Afterward I was a mess, but everyone was really nice about it."
"Wait," he said. "Why were you upset?"
It was so easy to forget he didn't know our ways any more. "An initiation always involves a painful physical ordeal. For this one, she had to hold onto a burning coal—"
"What? What the hell is wrong with you people?"
I winced. "It was magical. It didn't actually do damage."
"Christos." Tristan shook his head.
"Cassie's pretty tough," I said. "I'm the opposite."
He drew me closer still. "There are lots of ways to be strong."
Of course in this story, Val will wind up being a badass in her own way. 🙂
My goal for April is to get to 50K on the first draft of this story. I'll let you know next time how it goes!
Please share some of your own work if you feel like it! Or if you just want to set a goal for this month, that's great, too. Happy writing!