Hey friends! I have tried doing writing prompts on the blog before, and I haven't been quite satisfied with the posts. Recently, I realized why. I was serving up single creative writing exercises, when I really like to give lots of options!
So here are 50 writing prompts, just in time for the summer solstice, all related to the season. A few of them may be more specific to the United States, but I think you'll be able to relate to most of them no matter where you live. Whether you feel like you need some fresh inspiration for your work-in-progress or you just want some ideas and topics for journal writing, I hope you'll be able to find one you like and dive right in!
1. Write a scene that includes fireflies.
2. Write a scene that includes mosquitos, hornets, or wasps.
3. Someone is driving with the car windows down, singing at the top of their lungs to their favorite song. Who are they? Where are they going — or what are they getting away from? Why do they like this song so much?
4. Write about someone at a state fair. Why are they there? What are the sights, sounds, and smells?
5. Come up with a conversation that takes place around a campfire.
6. Write about a teenager at their summer job. It could be a normal one, or something unusual.
7. Write a scene that includes a waterfall.
8. Describe lightning striking something — or someone — along with what happens next.
9. Someone is packing their bag for a summer vacation. Where are they going? What are they bringing along?
10. Write about something going very wrong on a vacation.
11. Incorporate the chirping of crickets or the buzz of cicadas into a piece of writing.
12. Set a scene at an ice cream parlor, a frozen custard stand, or near an ice cream truck.
13. Write about an outdoor event getting interrupted by a downpour.
14. Use skinny dipping or nude sunbathing in a scene.
15. Describe a baseball game that takes an unexpected turn.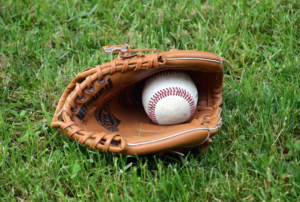 16. Write about something you used to do for fun as a kid during the summertime.
17. Write about a parent whose out-of-school kids are driving them bananas.
18. Two characters are picking berries. What's their relationship to each other? Are they having fun, or no?
19. Write from the point of view of someone who hates summer.
20. Describe one of your favorite summer experiences, such as cooking steaks on a grill or getting a pedicure.
21. Write a scene that takes place at a swimming pool.
22. Come up with a scene that includes a sand castle.
23. Imagine a kid at summer camp, and describe what they do there.
24. Someone is fishing… and pulls something out of the lake or ocean that is definitely not a fish.
25. Somebody on a beach finds a message in a bottle, washed up on the shore. What does it say?
26. Come up with a scene that features fireworks in some way.
27. Describe a happy scene at a farmer's market.
28. Describe a fight — silly, or serious — that takes place on a cruise ship.
29. Write from the point of view of someone who is sailing alone.
30. Picture yourself in a rose garden. Who does it belong to? Why are you there, and what happens?
31. Write from the point of view of a character in one of your favorite blockbuster movies.
32. A camper is in their tent  — alone, or with someone else. What wakes them up in the middle of the night?
33. Write a scene in which the characters are hot and sweaty.
34. Write about a place that characters go just to cool down.
35. Describe the perfect summer meal, beverage, or dessert.
36. Write from the point of view of a moth telling himself not to go near that flame.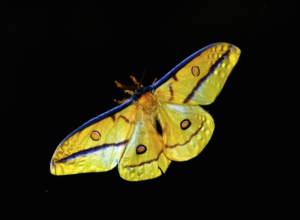 37. Write a scene where somebody runs through the sprinklers — intentionally or not.
38. Imagine being at a big outdoor music festival, and write about what you do and the people you meet.
39. Write about a character who's wearing sunglasses… and never takes them off.
40. Write about something embarrassing happening to someone who's wearing a swimsuit.
41. Write about a father and a son meeting for the first time in years on Father's Day.
42. Write about a character who has strong feelings about Independence Day (the 4th of July.)
43. Write about a road trip you took once.
44. Describe a stay at a funky old motel.
45. Write about characters sleeping out under the stars.
46. Make up an eccentric relative that you might meet at a family reunion.
47. Write from the point of view of a dog at the dog park.
48. Imagine going to a flea market or garage sale, and finding something that thrills you… for cheap!
49. Write about a character making a wish by blowing on a dandelion puff.
50. Somebody is reading on the beach… but it's not the typical beach read. What's the book about? Why is this person interested?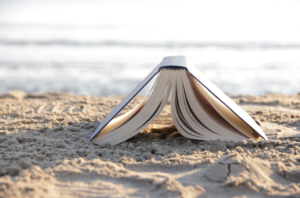 If you don't want to miss future writing prompts, follow the blog if you aren't already — you can subscribe below. And if you want to share something you wrote, go for it — that would be so much fun to see. Happy writing!