"Love Bryn's low-pressure, high-information teaching style."
"She's very organized, and she begins and ends on a positive note. Her enthusiasm is contagious."
"After Bryn's talk, I was inspired to start writing again."
Bryn Donovan has published one best-selling writing reference guide, two novels, five children's books, and two motivational books, as Bryn Donovan and as Stacey Donovan. On this blog, bryndonovan.com, her posts about writing and positivity attract 5,000 – 6,000 page views daily.
Bryn got her MFA in Creative Writing at the University of Arizona, where she taught writing workshops. She's also led workshops at The Writers Place in Kansas City, at the Moonlight and Magnolias romance writers' conference in Atlanta, and at corporations and libraries. She's been a featured motivational speaker at local and national artists' and writers' guilds.
On a personal level, Bryn's overcome depression to live a creative and joy-filled life. She's an altruistic kidney donor, and her gift of a kidney to a stranger set off a chain of seven donations. She's found down-to-earth approaches to dispelling negativity, practicing gratitude, and finding inspiration.
Some examples of Bryn's workshops and speaking topics are below. Rates do not include travel expenses, and local groups in the Los Angeles area can negotiate a lower price. A workshop or talk can be developed especially for your group at the same rate.
.
WORKSHOPS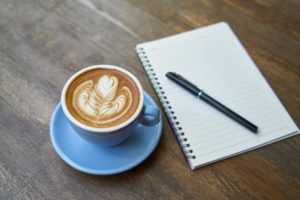 Rates: $750 for a 2 hour workshop; $1500 for an all-day workshop
2-Hour Workshops:
Romance 101: An Introduction to Writing In the Genre
How to Start a Blog (And Get People to Read it!)
The Editor's Secrets: 10 Easy Ways to Polish Up Your Prose
The Busy Person's Guide to Getting Writing Done
All-Day Workshops:
Blank Page to Final Draft: Planning, Writing, Editing, and Submitting Your Novel Step By Step
The Best Times of Your Life: A Transformative Goal Setting Workshop
Return to Inspiration: Overcoming Writer's Block and Getting Back Into Creative Writing
. 
SPEAKING ENGAGEMENTS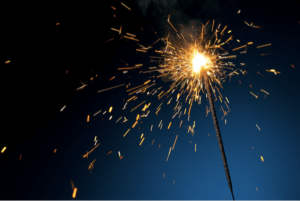 Rate: $750 
Topics:
The Shameless Writer — overcome fear and embarrassment, and unlock your creative potential.
Just Getting Started — many people think they're too old or it's too late to do what they want in life. They're almost always wrong.
Thanks for your interest in Bryn's workshops and speaking engagements. If you'd like to ask a few questions or schedule a call, reach out today!