One of the things I've been working on lately is not worrying so much. It's clear to me that worry is like rust, eating away at one's ability to enjoy life.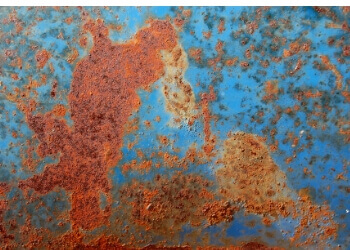 .
And after the holiday office party last week, I had a great triumph on the not-worrying front. (I'll get to that in a minute!)
Not worrying isn't the same as ignoring problems or threats in the world or in one's day-to-day life. You can be realistic about them, and if there's anything you can do to solve or circumvent them, you can take action.
But worrying is pointless meditation on bad things that might or might not happen. Some people argue that it actually draws more bad luck into your life. Either way, when we worry, we choose to use the present moment to make ourselves feel awful. 
Dale Carnegie's book How To Stop Worrying and Start Living, which was first published in 1948, has some great advice about not worrying (as well as plenty of stories about other people's harrowing experiences that put your own problems into perspective.)
One of my favorite parts of the book is when he talks about living in "day-tight compartments." He's comparing a day to a water-tight submarine, and suggesting you don't let negative thoughts about the present or the future leak in. 
Last week, I was worried after our holiday office party. It was held at a hotel ballroom, and it was a super-festive event with a Hawaiian Christmas theme and hula dancers (which you probably saw if you follow me on Instagram.) So what was the problem?
.
.
Well…I like to dance. I like to dance a lot. I am pretty focused at work, because I have a lot to do, so some of my coworkers may have been surprised to see me be the first one on the dance floor. I'm not a good dancer, but I'm a shameless dancer, which is almost the same thing.  
Unfortunately, I sometimes get it in my head that everyone else loves dancing as much as I do, and they just need a little encouragement. So at different times, I tried to drag three different coworkers onto the dance floor.
I then realized this was really bad manners, and I shouldn't pressure anyone who doesn't want to dance. I found two of them and apologized, but I couldn't find the third person.
By the time I got home that night, it was weighing on my mind. How far had I overstepped my bounds? Would I get fired for taking someone by the arm and urging them to dance? As worried as I was, I wasn't sure if I'd be able to get any sleep. 
And then I remembered how I was trying not to worry. I actually told myself:
"I don't worry any more."
And I went to bed and got a great night's sleep.
.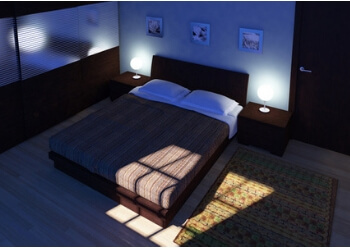 .
In the morning, I did find the third person, and I apologized to her…which turned out to be completely unnecessary. She hadn't thought I was that insistent (although, I still learned my lesson and I won't pester people in the future.) She told me she'd been kicking herself later for not getting out on the dance floor with me, because she loves to dance!
At the party, she'd worried about what other people at the office would think of her, and that had kept her from doing it. (See how much worrying sucks? Haha.) She promised me that she'd get out there with me next year.
.
.
I was so glad that I'd been able to stop myself from worrying. It would've been a complete waste of time, and I would've been exhausted all the next day. I'm sure this is like anything else, and the more you practice not worrying, the better you get at it. 
Have you had a time lately where you worried for nothing…or you decided not to worry? What helps you keep from fretting? I'm always learning so much from the comments section, and I know other people do, too, so please share! Thanks for reading, and have a great, worry-free week!